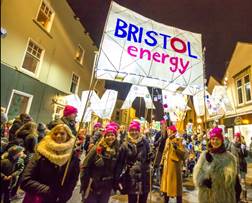 Our Fuel Good Fund has been set up to help tackle fuel poverty in our city.
Why?
– Because right here, right now in Bristol, 1 in every 8 households is in fuel poverty.
– The UK has the second-worst rate of excess winter deaths in Europe, according to new research launched today by National Energy Action and the climate change charity E3G.
– And because cheap energy bills alone do not solve the problem of cold homes.
How will it work?
– We'll work with local charities to carry simple but life-changing work on people's homes. From boiler repairs to draught-proofing, bill support to simply fitting a decent pair of curtains to keep the cold out.
– A portion of the fund will go to the WHAM project, led by CSE, Talking Money and We Care and Repair.
– And we'll add to the fund when people switch to us – meaning our customers can help us do even more, as we grow.
– We'll donate every time someone in Bristol switches to us.
– And when someone from outside of Bristol uses the code: FUELGOOD
You can find out more about how the fund works here: