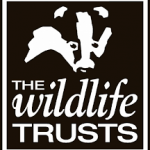 We're looking for volunteers to work with us and Avon Wildlife Trust at our community allotment in St George. It is part of the Community garden in Strawberry Lane – a green space to 'grow your own', get involved and de-stress and a FREE project for residents of east and inner city Bristol.
We've got a lot of work to do in May and June to make our plans for the site a reality and we want as many people to help out as possible. We only want people to come along 1 day a week over a 12 week period and it's a great way to get out, get active and pick up some tips! There'll be free food to keep us all going and people will be left to work at their own pace.
Feel free to bring your own tools if you have them. We'd also welcome donations of gardening tools or offers to borrow larger items like a rotavator.
For further information please contact David on 07904 155 992 or call the Wellspring Healthy Living Centre on 0117 304 1432.