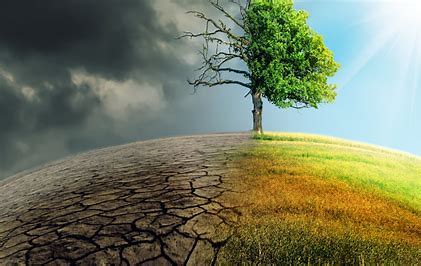 What is Climate Change?
Climate change is the long-term shift in average weather patterns across the world. Since the mid-1800s, humans have contributed to the release of carbon dioxide and other greenhouse gases into the air. This causes global temperatures to rise, resulting in long-term changes to the climate.
Climate change affects everybody and is not only damaging to our planet but to our health and wellbeing too.
Well Aware have put together a list of useful links to find about more about climate change ranging from calculating your own carbon footprint to finding out what our local councils are doing to combat climate change. You can also visit our 'Sustainable Living' resource page here to find out more.
Please check back here for regular news items and updates on what we are doing here at The Care Forum to do our bit for the environment!

Get Ready for Bristol's Clean Air Zone
Pioneering plans to tackle climate change at local level in South Gloucestershire
Yate Town – Where you can recycle your old facemasks and flow tests – The Care Forum
Plastic Free July – Well Aware
We're BUZZING for No Mow May, are you? – Well Aware
How Big is Your Carbon Footprint? – Well Aware
Check out your Carbon Footprint with the link below:
Download WWF's My Footprint app | WWF
Useful Information, Resources and Tips
Clean Air for Bristol | Bristol Clean Air Zone | Clean air for everyone
Saving the planet: | Friends of the Earth
Join the fight against Climate Change | WWF
Nature's Calendar (woodlandtrust.org.uk)
10 myths about climate change | WWF
Join a local volunteer group | Greenpeace UK – Group: Bristol Greenpeace
Together for Our Planet – Together For Our Planet (ukcop26.org)
http://bristoldef.org.uk/community-climate-action/
Bristol City Council – Climate Change resources
Council action on climate change – bristol.gov.uk
South Gloucestershire Council – Climate Change resources
Climate change | South Gloucestershire Council (southglos.gov.uk)