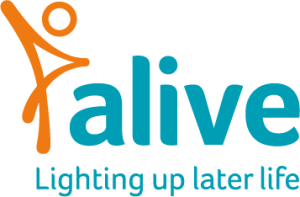 Alive, the leading older people's charity, has launched a free resource that offers conversation ideas and advice to help relatives, friends or carers in their relationships with people who are living with dementia. People living with dementia can become socially isolated, lonely and depressed through lack of engagement, and families and friends of loved ones can feel alone too, knowing that their relationships are going to change. It can sometimes be hard for people to know what to say or do.
Alive's free resource pack contains pages of illustrations and ideas that anyone can use as simple conversation prompts with their loved one. The questions are themed around specific interests like gardening, school, travel, and music; topics that everyone can relate to. Designed by Alive's specialist team, the conversation cards enable people living with dementia to recall and share memories more confidently.
More information about the cards can be found here. The cards themselves can be downloaded for free on the Alive website here.