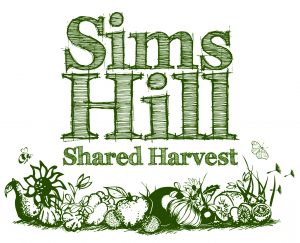 Can you tell us what your organisation does?
The Sims Hill Community Food Centre is a place where people can get involved with food growing and cooking and take home a share of naturally grown vegetables. People can join us on a Thursday to help on the Sims Hill farm, which grows vegetables for members. We meet on the farm and spend the morning gardening. Then we cook lunch from fresh homegrown vegetables on an outdoor fire. At the end of the day volunteers are invited to take home a share of vegetables and receive discount vouchers for the Real Economy food co-op.
Are there any particular groups of people you support?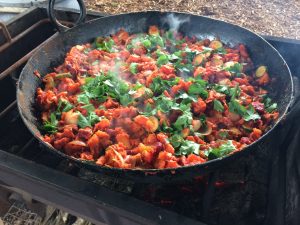 The project is aimed at people who are struggling to afford good quality, fresh food – perhaps those that have been referred to food banks or who are claiming benefits. Anyone is welcome to be involved though – it can be beneficial for people who want to get out of the house more, meet new people and to be engaged with meaningful activity in an outdoor environment.
How does your service improve people's wellbeing?
Being in nature is known to be good for people's wellbeing, and many of our volunteers have reported that they feel healthier and happier after a day on the farm. It is also great to spend time with a friendly group of people who are all working together to get the farming jobs done.
Are there any good news stories or service user quotes you can share with us?
"It has been really good – I have been telling everyone! I have been doing gardening and cooking and carrying on cooking at home with the veg pack. I am eating loads more vegetables than before – much healthier. Everyone on the project is friendly and welcoming. I have sometimes found a larger group more of a challenge but there is always someone I can talk to" – Sims Hill Community Food Centre Volunteer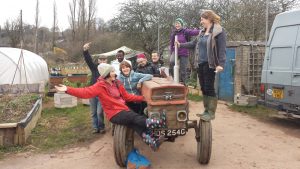 How do you get the local community involved?
People from the local community can come and volunteer on the farm. We also host monthly lunchtime conversations about interesting topics and invite the wider community to join us. 
What kind of impact have you had on your local community?
Sims Hill Community Food Centre is there for the local community to get involved in in many ways – through volunteering, attending an event, or by becoming a member and getting a weekly share of vegetables.
Do you work with any other local organisations or projects?
Local organisation, such as charities, food banks and advice centres often refer people to the Sims Hill Community Food Centre. For our monthly conversations, we also host guest speakers from organisations that offer alternative projects, such as the Bristol Pound, Helpful Peeps and the Landworker's Alliance.
How can people join or get involved?
If you would like to get involved simply get in touch with Laurie 07954991739 or email laurie@realeconomy.co.uk and she can talk you through more details of the project.
What's coming up next for you?
We are on the farm every Thursday from 9:30-4pm! Our next lunchtime conversation will be 14th December from 12:30-2pm on the topic of 'Whose Economy is it Anyway?' with Ruby from the Bristol Pound. We will also have Kate from Cooperantics coming to tell us about the benefits of co-ops on the 8th February 12:30-2pm.
If you could sum up what you do in one word, what would it be?
Community!