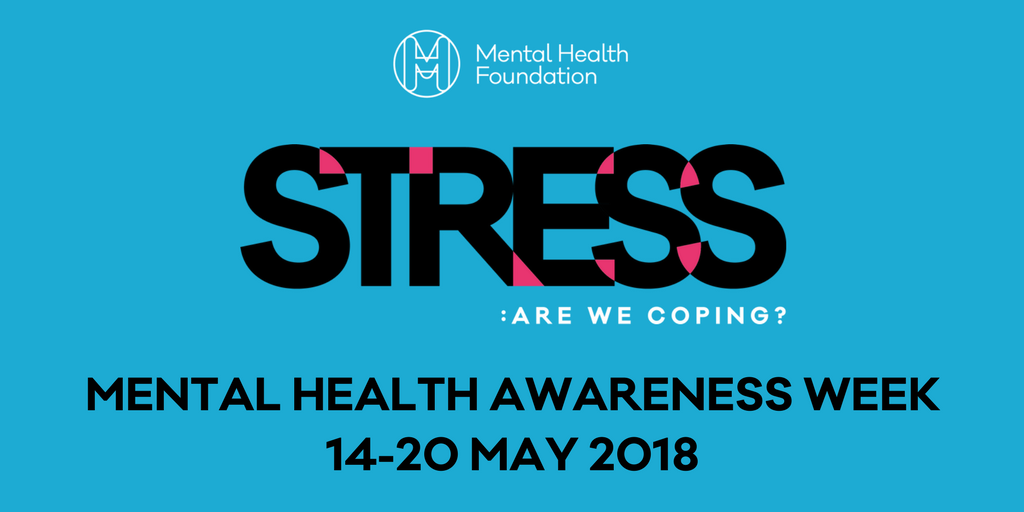 Mental Health Awareness Week 2018, hosted by the Mental Health Foundation, takes place from 14th-20th May and this year the focus is on stress. Research has shown that two thirds of us experience a mental health problem in our lifetimes, and stress is a key factor in this.
By tackling stress, we can go a long way to tackle mental health problems such as anxiety and depression, and, in some instances, self-harm and suicide.
The Mental Health Foundation have produced a pocket guide which has useful information about how to manage and reduce stress. To find out more, visit their website.
The Mental Health First Aid Centre have also designed a toolkit to help you understand your triggers, get to know your unique stress signature, manage your stress levels with self-care and reduce the impact of stress on your health and life. For more information please visit the MHFA website.