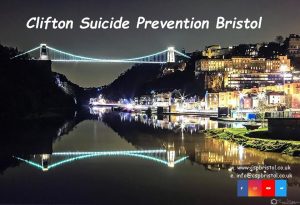 Clifton Suicide Prevention Bristol was started by Michael Everett in August 2018. After reading about a recent death he was inspired to set up a patrol group aimed at helping vulnerable people.
We are a team of volunteers that patrol the banks of Clifton to talk to people and help anyone that may be looking to end their life through suicide and provide a listening ear.
We currently patrol on a Friday and Saturday night.
We provide uniform, great training and the confidence to help in a crisis.
Our volunteers come from diverse backgrounds with a passion to help you.
Its OK to talk!
If you would be interested in volunteering please do get in touch at info@cspbristol.co.uk Or find us on social media!