Two community groups and organisations working in the South West have received a share of £685,000 funding as part of the Government's commitment to continue to tackle health inequalities and promote organ, blood, and stem cell donation among Black and Asian communities.
The Community Grants Programme, previously known as the Community Investment Scheme, is managed by NHS Blood and Transplant and helps to fund community, faith, or belief organisations to deliver projects that encourage more Black and Asian people to become donors.
More donors are urgently needed because the shortage of donors from Black and Asian communities means patients from these communities can have worse outcomes. People from the same ethnic background are more likely to be a match.
NHSBT can only provide the best matched blood for people with sickle cell around half the time. Sickle cell is the fastest growing genetic condition in the UK. It is more prevalent in people from Black African or Black Caribbean backgrounds. The NHS needs a record 250 blood donations a day to treat people with sickle cell.
Black and Asian people wait longer for organ transplants. People from Black, Asian, Mixed or Other minority ethnic backgrounds make up one third of all people on the transplant waiting list, due to the difficulties finding a match.
White patients have about 80-90% chance of finding a stem cell match from a stranger. However Black, Asian and mixed race people can only find a stem cell match from a stranger around 30-40% of the time.
The Community Grants Programme scheme has shown that enabling grassroots organisations to champion organ, blood and stem cell donation in a culturally relevant way increases awareness and engagement, helping move towards greater health equality and a more diverse donor base.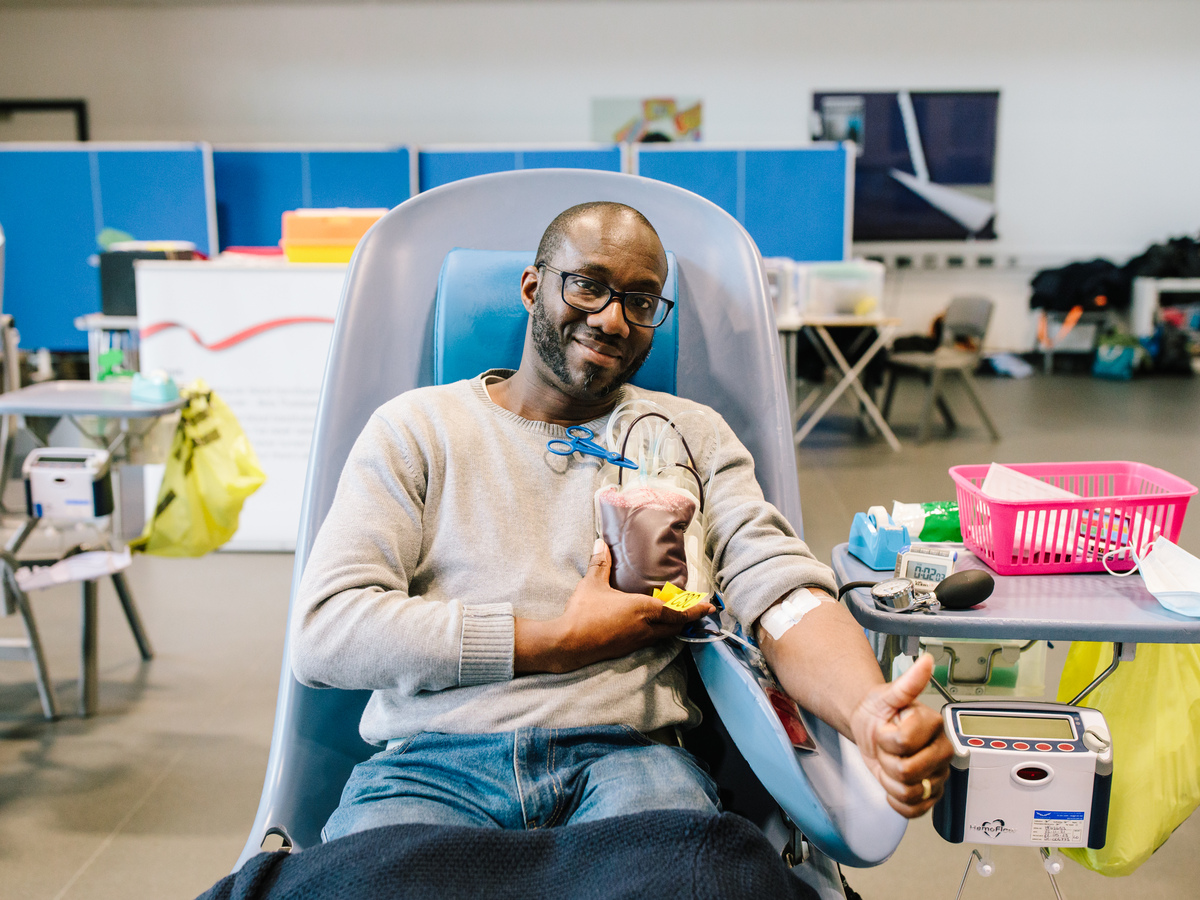 A total of £685,000 has been distributed among community-based projects across England and Wales. The South West groups receiving funding are Ujima Radio and We are Donors . Anthony Nolan is again supporting the programme by providing 40% of the contribution towards projects working on stem cell donation.
Funds that were available for each area were around:
· Blood donation projects – £242,000
· Living kidney donation projects – £113,000
· Deceased organ donation projects – £128,000
· Stem cell donation projects – £102,000
· Combined donation projects (covering more than one type of donation) – £100,000
One example of the many organisations receiving funding is We Are Donors, which is a national network of university student groups working to raise awareness of organ and blood donation in order to increase the number of donors across the UK, including work in Bristol.
Dr Charlotte Brathwaite-Shirley, Financial Lead and Trustee at We Are Donors, said: "We Are Donors is delighted to have secured funding through NHSBT's Community Grant Programme. Our project aims to work with the young Black African and Caribbean population within schools and universities to provide education on the topics of organ and blood donation. We hope that this young population will drive future conversations regarding organ and blood donation."
Altaf Kazi, Assistant Director, Partnerships and Community Engagement at NHS Blood and Transplant, said: "We have seen first-hand the abilities of trusted individuals and community groups to prompt conversation, tackle misinformation, educate, and offer reassurance around donation.
"Often a person's best donor match will share their ethnicity, but too many donation opportunities are missed because families haven't discussed organ donation, and Black and Asian people are seriously under-represented when it comes to donating blood and stem cells.
"We are really excited to work with these grassroots champions to address inequalities and help save more lives."
Health Minister Neil O'Brien said: "It is important everyone has the best chance of receiving a potentially life-saving blood, organ or stem cell donation, regardless of their ethnic background and these organisations are helping to make a real difference.
"We're investing to encourage and increase education about donation among black and Asian communities.
"Thank you to all these grass roots organisations for bringing communities together to transform the lives of thousands of people."
Henny Braund MBE, Chief Executive at Anthony Nolan, said: "At Anthony Nolan, we're proud to work with our partners to fund the Community Grants Programme. There are long-standing disparities in access to lifesaving stem cell transplants, with people from a minority ethnic background still much less likely to find a match from an unrelated donor.
"These vital projects will boost the number of stem cell donors from minority ethnic backgrounds on the UK stem cell register. In turn, they will help close the gap in access to lifesaving treatment between patients from minority ethnic backgrounds and those of White ethnicity."
More information about the Community Grants Programme can be found here https://www.nhsbt.nhs.uk/communitygrants or by contacting: community.funding@nhsbt.nhs.uk.
The Community Grants Programme is part of a Government-funded campaign, led by NHS Blood and Transplant, with support from the National BAME Transplant Alliance (NBTA), and support and funding from Anthony Noland, to address the urgent need for donors from black, Asian and mixed ethnic backgrounds.