Message from the CEO
For almost 30 years The Care Forum have been inclusive, we have challenged inequality and we have sought to place people at the heart of conversations about their health and their communities.
Never has this been more sharply focussed than over the past few years. Our World and the way we live has changed. Our World has become a less peaceful place, with challenges at home and war in Europe challenging our hopes and our freedoms. We are proud to work with people living in South Gloucestershire who have fled the war in the Ukraine. Our team deliver this support in a compassionate, person centred way and I love them for it.
Whilst the war in the Ukraine has bought into focus how appallingly we can treat each other, the World has not been at peace for a while now. As I write this, there are at least 27 armed conflicts active across the world, with a quarter of the world's population living in an area affected by conflict. Just take a minute to think about 2 billion people living in conflict affected areas.
So Today, on International Day of Peace, from all of us at TCF, we send love, peace and hope for an inclusive, tolerant and caring future.
Further resources can be found here: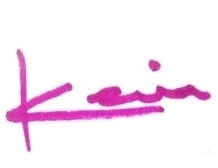 Kevin Peltonen-Messenger
CEO