The Bristol Ageing Better (BAB) First Contact scheme is a partnership of agencies in Bristol including: Bristol City Council, Avon Fire & Rescue, advice agencies and charities.
The partnership is trying to ensure that any residents over the age of 50 in Bristol are able to access the services and support they may need by way of a simple checklist form that is completed when visiting older people.
Bristol Ageing Better is a wide Partnership of older people and organisations across Bristol who are working together to develop services and support for older people that address isolation and loneliness.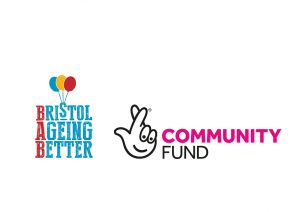 Agencies include:
Well Aware
Bristol Community Health
Age UK Bristol
Talking Money
Alzheimer's Society
Avon Fire & Rescue Service
Carers Support Centre Bristol and South Gloucestershire
Centre for Deaf & hard of hearing
Centre for Sustainable Energy
BAB Community Navigators
Public Health Bristol
We Care Home Improvements
To find out more contact 0808 808 5252
You can self refer or refer someone else by filling in the online checklist here
The Care Forum does not provide quality control of external links; the inclusion of any company's name within the pages should not be construed as a recommendation of that organisation's products and / or services. If you find anything that causes concern, please email us at infoservices@thecareforum.org.uk or telephone us on 0808 808 5252 or write to The Care Forum, The Vassall Centre, Gill Avenue, Fishponds, Bristol BS16 2QQ.